I'm making progress on the Anne Orr doily. Here's how it looks after 4 rounds.
I love the delicate look of it. I still have 3 more rounds to go to make the small, 7 inch doily. Right now it only measures about 3 inches across. When you're using size 70 thread, your work doesn't grow very fast.
My TIAS is still a mystery. This is my progress through day 7.
One person guessed that it looks like the head of a sheep. I can see that. But to me it looks like "Panic Pete," the squeeze toy whose eyes and ears pop out when you squeeze his body.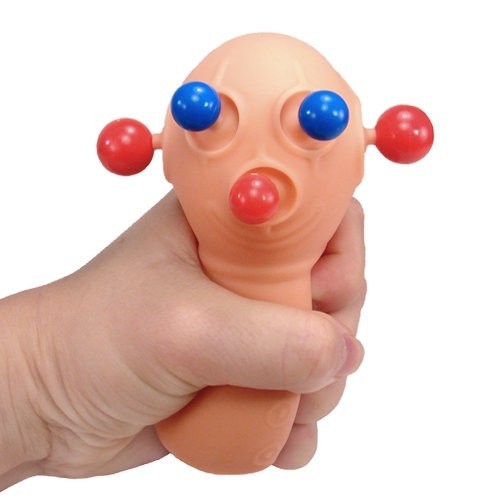 Can you see the resemblance? I know it's a stretch, but that's all I see at this point in the project. It sure is fun tatting something that you don't what it is.